Total Party Kill
Total Party Kill is my entry for Ludum Dare 43, a 48 hour game jam competition. The theme was "Sacrifices must be made". The game got to the 1st place in Overall and Theme categories.
Check out the entry page here:
https://ldjam.com/events/ludum-dare/43/total-party-kill
Your party enters a deep and dark dungeon… but the only way forward is creative use of friendly fire.
Control 3 different heroes: a knight, a mage and a ranger, use their special abilities and sacrifice your teammates to reach the goal. As long as one hero survives, you complete the level.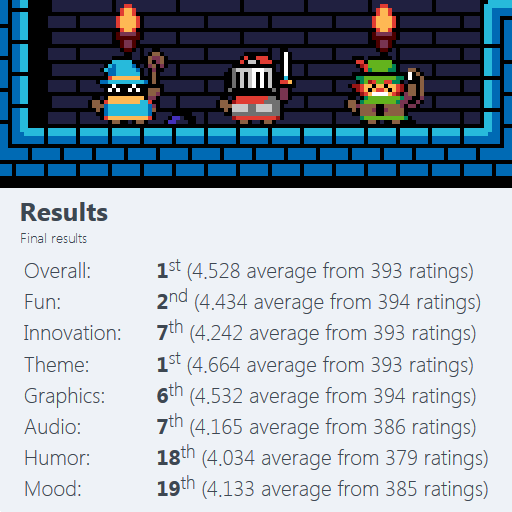 Total Party Kill reached the first place in Overall and Theme categories, plus 2nd place in Fun!